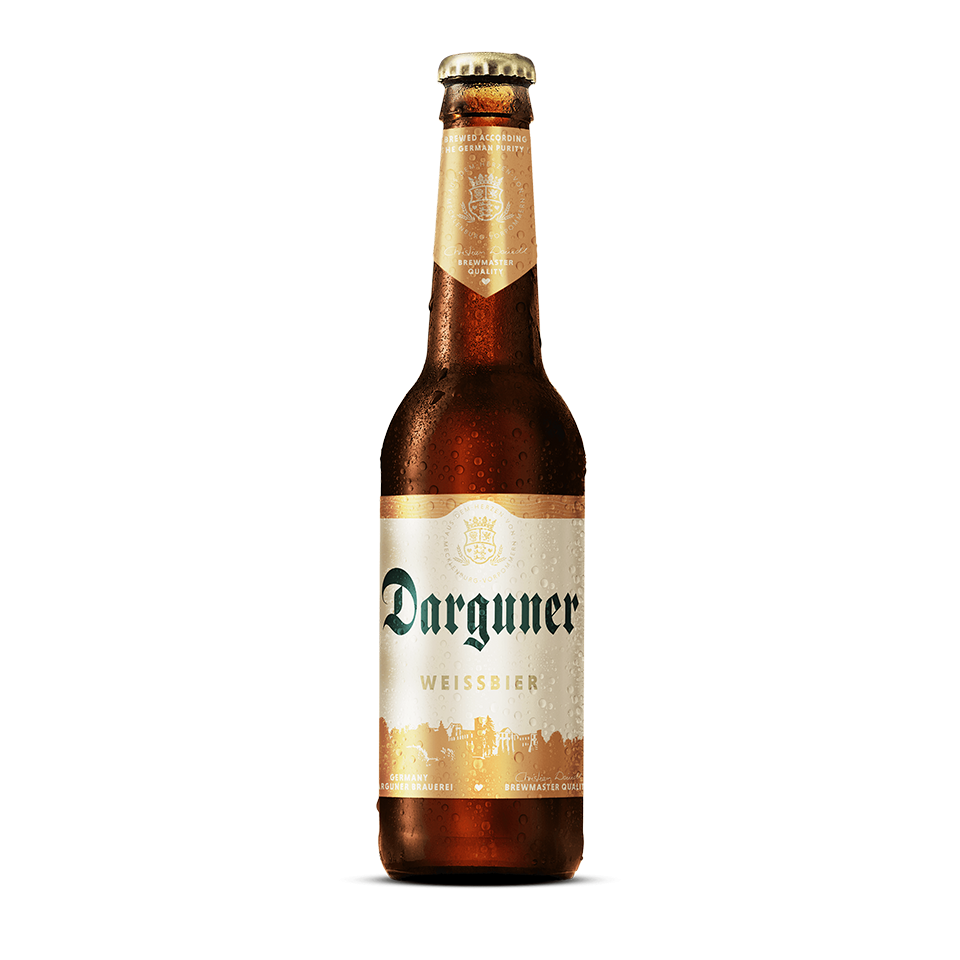 Darguner
Weissbier
Darguner Weissbier 5 % is traditionally brewed according to the German purity law using only the finest selection of wheat malt, barley malt and caramel malt.
This unique malt composition and a special top-fermenting yeast create a festival of aroma impression; consisting of a fruity and spicy, clove-like aroma. Very nice, smooth mouth feeling with a silky hops aroma. This beer is unfiltered, thus containing all natural ingredients. Turbidity is a quality requirement and consists of proteins and yeast.
Rewarded with gold medals from 2011 until today – a premium choice of a world class beer!
Distributed in our international markets.