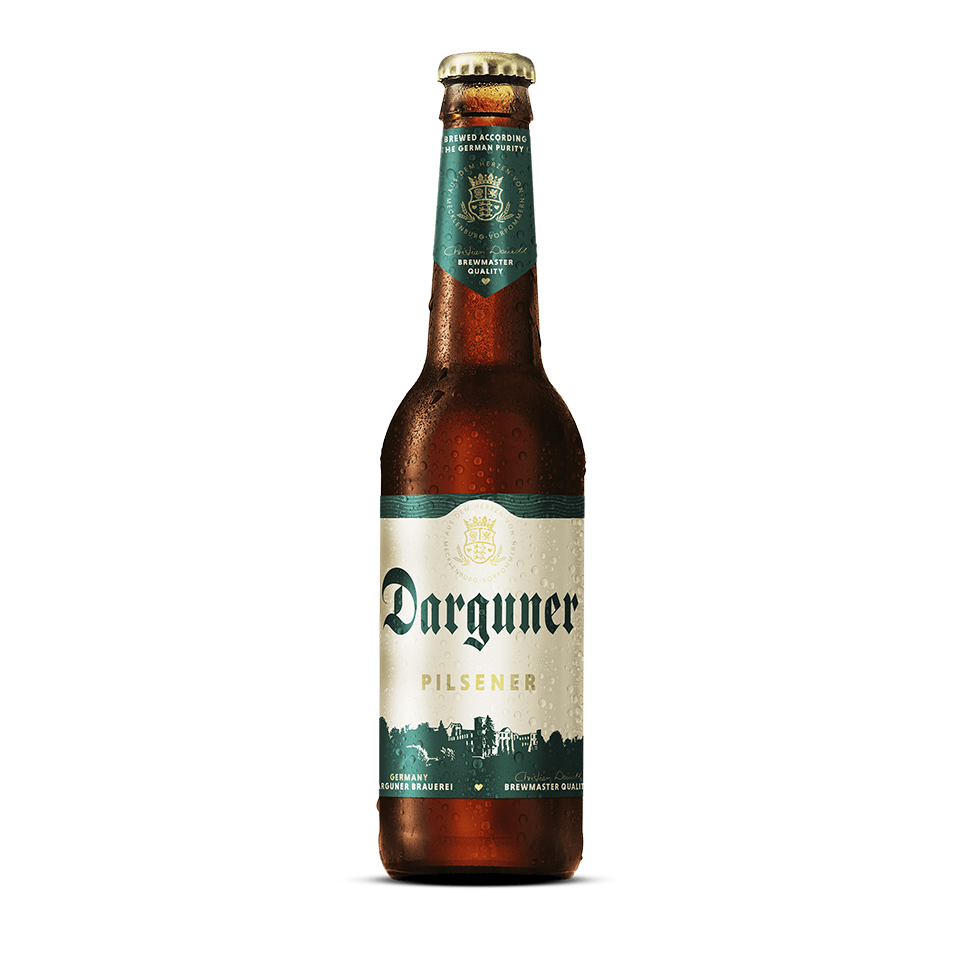 Darguner
Pilsener
A German pilsner style beer of premium quality.
Darguner Pilsener 5 % convinces through its very pleasant, mild aroma, with a touch of well-selected hops.
Local water, finest selection of barley malt varieties and hops are the basic factors for our master brewers to brew a beer to this perfection. Darguner Pilsener is fermented slowly at low temperatures and extra-long matured – a unique experience that creates thirst for more!
Distributed in our international markets.