With the heart and mind since 1883
In 1883, brothers Jørgen and Adolph Harboe and grocer Jørgen Lotz decided to build a brand new brewery in Skælskør, which would supply the local community with good tasty beer. The brewery was named Harboe & Lotzs Bryggeri, and became the first step in a long journey.
A brewery was built in Adelgade 20, with space for a home for Jørgen's son Gunner. Gunner shared the family's dream of brewing beer, which is why he travelled to Germany to train as the brewery's first brewmaster.
On 2 August 1883 the first wodden barrels of beer was sent off by horse and cart. Customers in the local community loved the idea of having beer delivered to their door, and would come out to meet the horse and cart to fill their jugs and dishes with the desired amount of beer.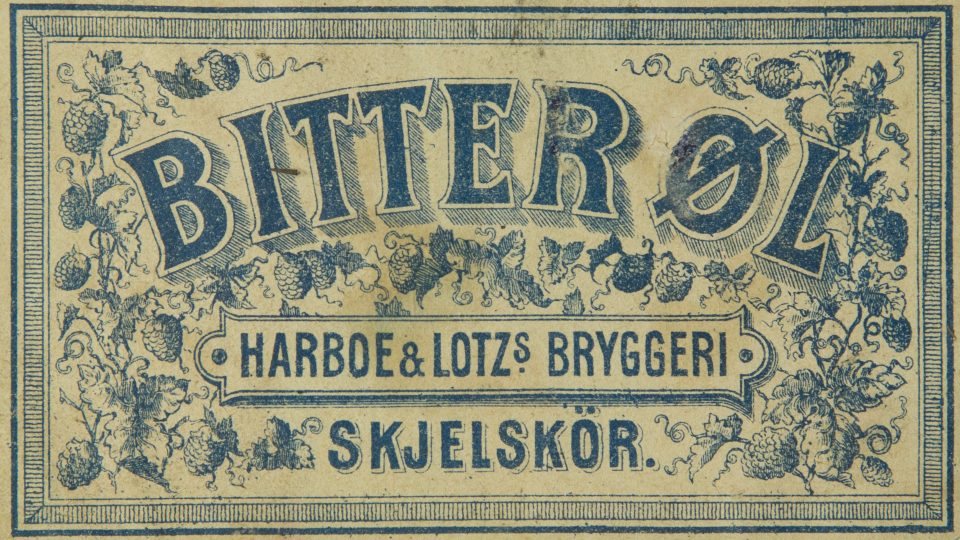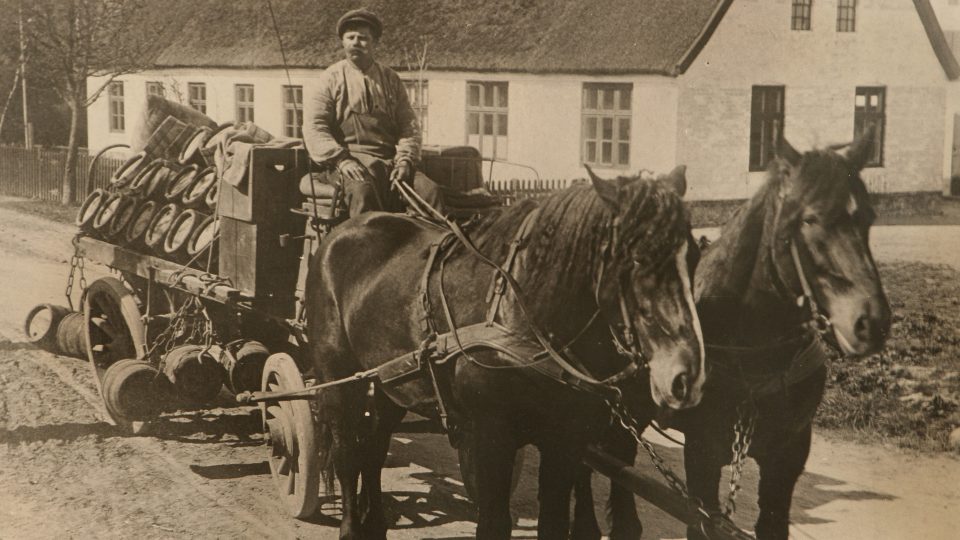 New machines add momentum to the brewery
In 1884, back home from Germany as a qualified brewmaster, Gunner began brewing Bayern beer following the traditional German recipe. Gunner was both talented and enterprising, and he followed developments in the business closely. This applied to both the developments in beer yeast and to new techniques such as pasteurising, which he fully embraced and introduced into the production. In 1890, the brewery began bottling its beer. The brewery also brewed pilsener and bottled mineral water.
Gunner stepped down in 1910 and handed the baton to his son Frederik. Frederik took over and began modernising the brewery. As something truly innovative, Frederik installed a refrigeration system. Until then, the cellar had been kept cold using ice, which was broken off from an ice pond behind the brewery. The refrigeration system was therefore a great benefit to the brewery, saving both time and resources and meant that the brewery was no longer dependent on icy winters to brew beer.
Frederik continued to modernise the brewery. In the mid-1920s, he installed the first rinsing machine and a rotating bottle machine. He also installed a cap, cork and label machine, which would replace much of the work previously carried out by hand.
Malt extract - an indispensable ingredient
Malt extract was originally introduced as a replacement for sugar after the Second World War, and so Harboe spotted an opportunity to supplement beer production with a new product.
Malt extract is a concentrate from the dissolved malt from the brewing process, and the extract quickly became an essential ingredient in the bakery sector. In the years that followed, sales in Denmark were supplemented with exports to Germany, Sweden, Norway, France, Finland and the Soviet Union.
Our way out into the world
In 1974, Harboe launched "Bjørne Bryg". Bjørne Bryg then became Bear Beer, which went on to become Harboe's leading brand among several types of pilsners and speciality beers – and paved the way to the wide world for Denmarks third largest brewery.
During the 1980s, Bear Beer paved the way for a number of distribution agreements in Europe, and for the director Bernhard Griese it was a clear signal that there was potential for international expansion. New markets were cultivated, new exciting products were launched and new major agreements with international customers and distributors were concluded over the coming years.
Today, Harboe continues to focus on building awareness and momentum for our own brands across the international markets – and in close collaboration with international distributors and customers.
Driven by innovation through 6 generations
In 1978, Harboe was producing 40 million bottles of beer and soft drinks a year. The production of malt extract had exceeded 1000 tonnes a year. So in 1984, when Gunner Harboe handed the baton to son-in-law Bernhard Griese, it was a much bigger brewery that exchanged hands. This happened just 100 years after the first Gunner Harboe sent off the brewery's first barrel of beer by horse and cart.
Bernhard had come to Denmark from Germany in 1968, and was employed as a project manager in connection with a refinery due to be set up in Stigsnæs near Skælskør. In Skælskør, he met Gunner's daughter Kirsten, whom he married in 1971. The following year, he joined the brewery as a technician and was later appointed Technical Director. Bernhard began an extensive streamlining of both production and distribution.
Upon Gunner's death in 1984, Bernhard took over as CEO, and in the years that followed, he paved the way for Harboe to continue its journey into the wider world.
Together, Kirsten and Bernhard have 3 daughters, 2 of whom are currently involved in the day-to-day administration of the brewery. In 2019, Bernhard handed over the baton as managing director to his son-in-law Søren Malling – after having held the position himself for 45 years.
The 6th generation is very aware of the history that precedes them and is ready, with respect for it and with the help of agility, innovation and accountability, to bring the company into that era.